2021 5th International Conference on Biomedical Engineering and Bioinformatics
September 11-13, 2021 | Berlin, Germany
2021 5th International Conference on Biomedical Engineering and Bioinformatics (ICBEB 2021) will be held during September 11-13, 2021 in Berlin, Germany. It is organized by Biology and Bioinformatics Society (BBS) under Hong Kong Chemical, Biological & Environmental Engineering Society (HKCBEES).
Previously, ICBEB 2020 has been held successfully online, ICBEB 2019 has been held successfully in Universiti Sains Malaysia, Penang, Malaysia, ICBEB 2018 has been held successfully in Tianjin Polytechnic University, Tianjin, China, ICBEB 2017 in Chulalongkorn University, Bangkok, Thailand. ICBEB is an annually-held international conference devoted specifically to facilitate synergies in research and development in the areas of Biomedical Engineering and Bioinformatics. It provides the communication platform for those who are leading experts and scholars in Biomedical Engineering and Bioinformatics from around the world.
About Berlin, Germany
Berlin, capital and chief urban centre of Germany. The city lies at the heart of the North German Plain, athwart an east-west commercial and geographic axis that helped make it the capital of the kingdom of Prussia and then, from 1871, of a unified Germany. It was rebuilt and came to show amazing economic and cultural growth. When you visit Berlin, reminders of the city's fragile history—like the Berlin Wall and Berlin Palace—will surround you. Such historical attractions mingle with today's many nightclubs, which have made Berlin one of Europe's most exciting destinations for young adults who travel to Berlin to experience the booming techno scene. Still, the city offers plenty of outdoor attractions like the Tiergarten and Viktoriapark, and an impressive collection of cutting-edge museums and galleries.
---
Conference Publication:
After peer reviewed by at least 2-3 experts, accepted and registered papers of ICBEB 2021 will be published in:
International Conference Proceedings, which will be indexed by Ei Compendex and Scopus, and submitted to be reviewed by Thomson Reuters Conference Proceedings Citation Index (ISI Web of Science)
Or
International Journal of Pharma Medicine and Biological Sciences (IJPMBS, ISSN: 2278-5221), which will be indexed by Embase (Under elsevier), ProQuest; International Committee of Medical Journal Editors (ICMJE); Health sciences library (NYU); HINARI Access to Research in Health Programme; etc.
Publication Ethics:
Penalty against Plagiarism
We firmly believe that ethical conduct is the most essential virtual of any academic. Hence any act of plagiarism is a totally unacceptable academic misconduct and cannot be tolerated.
Best Presentation Award
One Best Presentation will be selected from each session. The Certificate for Best Presentation will be awarded after each session of the conference.
---
Important Dates:
Submission Deadline (Abstract or Full Paper): May 15th, 2021
Notification of Acceptance: June 05th, 2021
Registration Deadline: June 25th, 2021
Conference Dates: September 11th-13th, 2021
Social Event: September 13th, 2021
1. Full Paper (Presentation and Publication)
Accepted full paper will be invited to give the oral or poster presentation at the conference and be published in the international conference proceedings or journl.
2. Abstract (Presentation Only)
Accepted abstract will be invited to give the oral or poster presentation at the conference, the abstract will not be published.
---
Co-Organized by: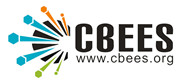 Supported by: